As a little girl, what's more fun than dressing up like your mama?
This time, we're not talking about tripping in mom's too-big high heels, dragging her skirts on the floor and rolling up too-long sweater sleeves two or three or four times (see Molly Guy aka Stonefox Bride's adorable daughter, Sunny, below). Recently, some of the world's most influential fashion houses have been creating mother-daughter collections, featuring everyday dresses and ball gowns alike, and we're a little bit in love!
The trend started with Victoria Beckham's mother-daughter line for shop bop.com in 2014. In an effort to raise money for the Born Free initiative, Beckham (along with 21 other top designers) designed a line for the cause. Featuring a collection of mother-daughter dresses, Beckham gave mamas and their daughters the chance to support the cause.
Less charitably, but no less fashionably, Dolce and Gabbana followed suit with their Summer 2016 collection, this time featuring mother-daughter sets on the runway, sporting gowns for days and for nights.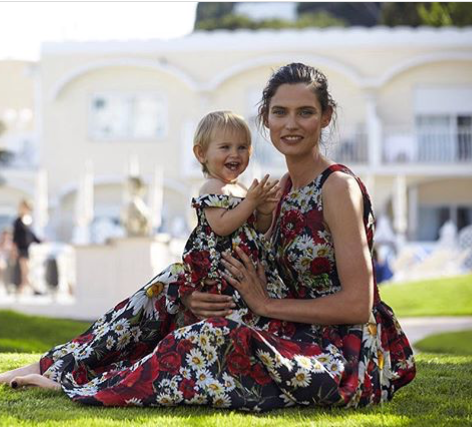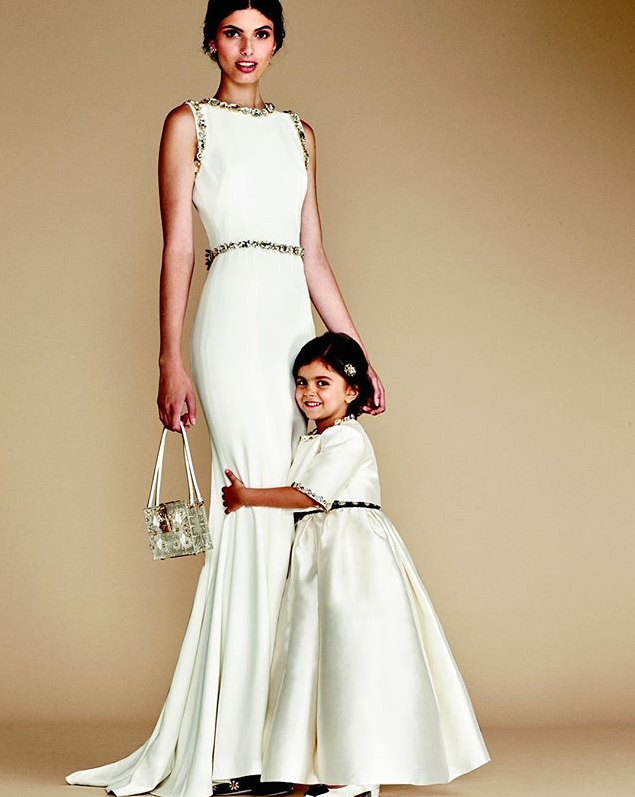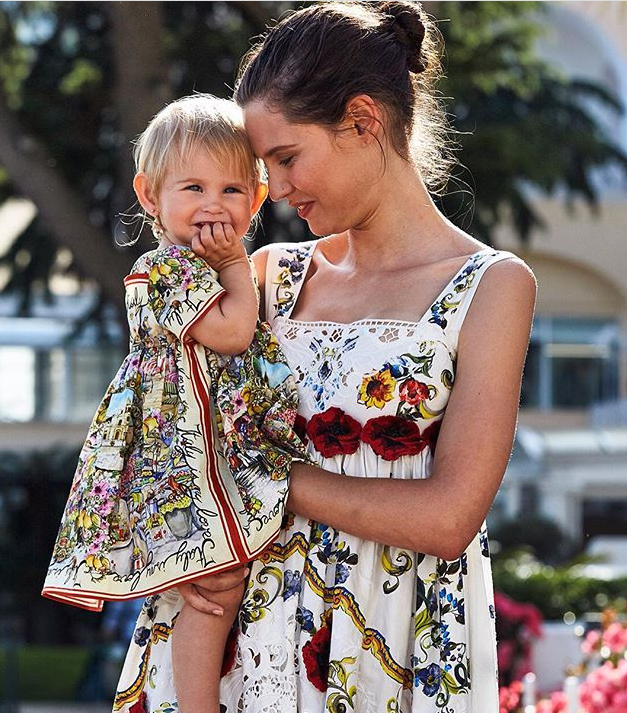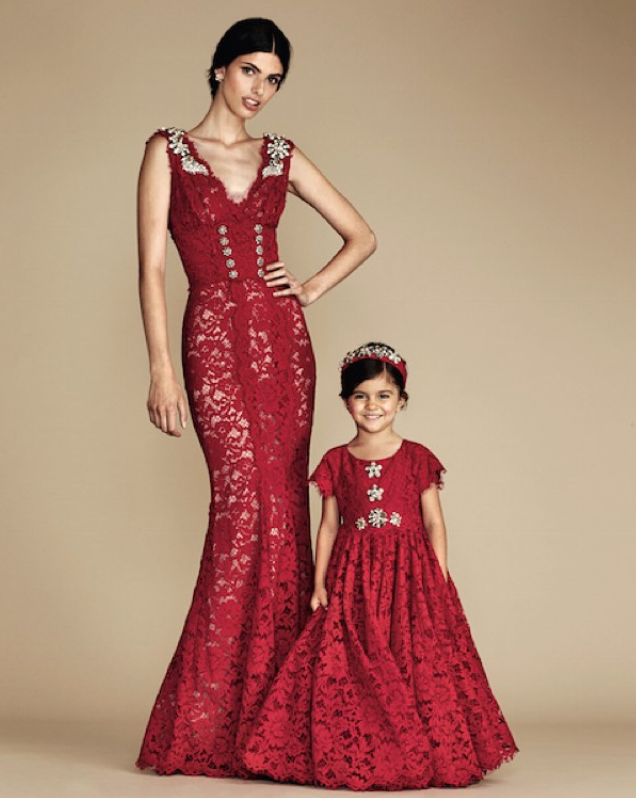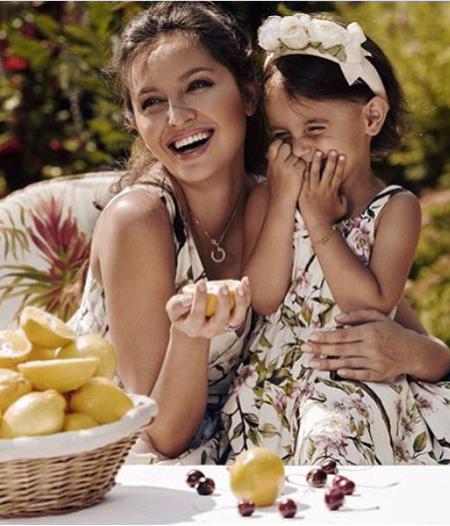 Most recently, designer Elie Saab has caught on to the mini-me trend, featuring mother-daughter pairs in the label's Autumn-Winter 2016-17 runway show.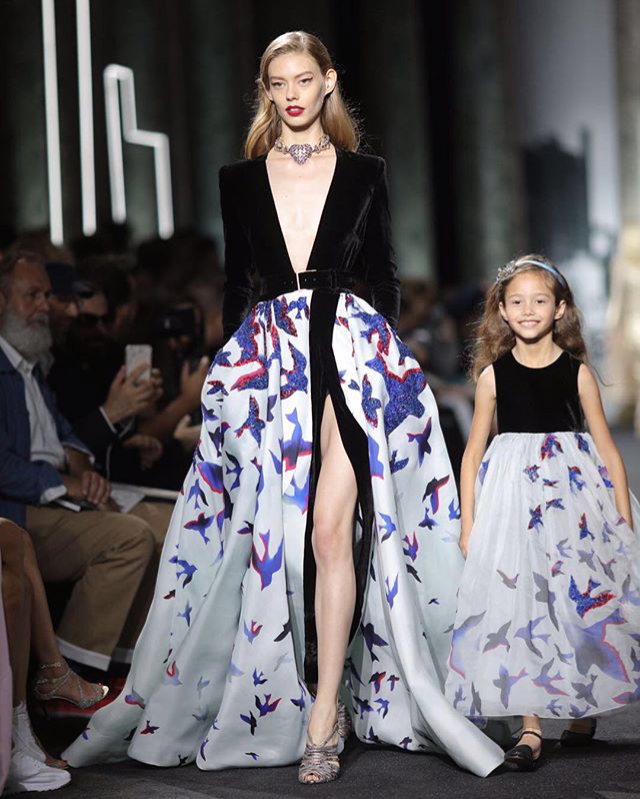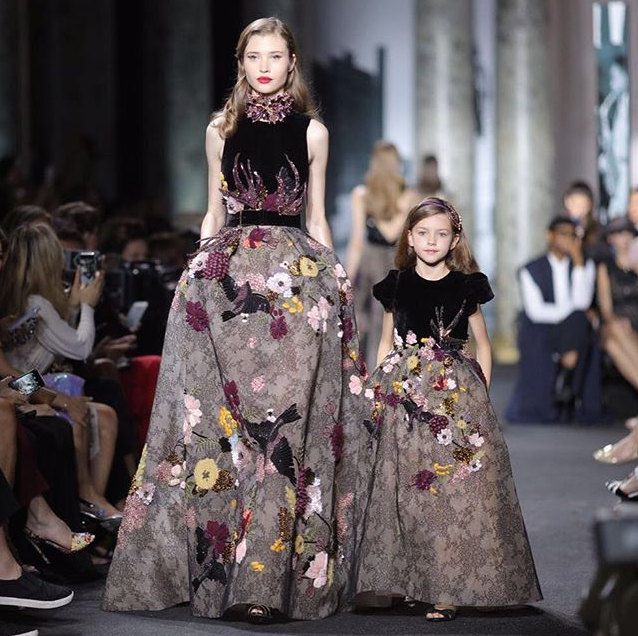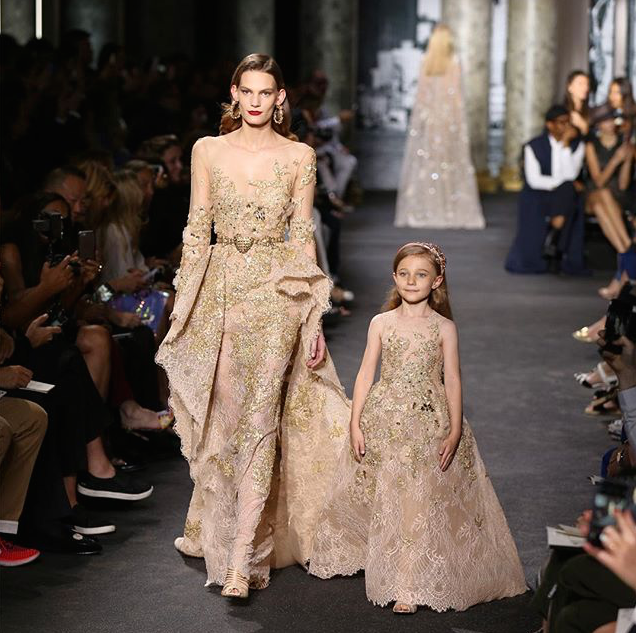 Are you also loving the mother-daughter trend? Check out our Mama and Me board on Pinterest to see more stylish mother-daughter duos!